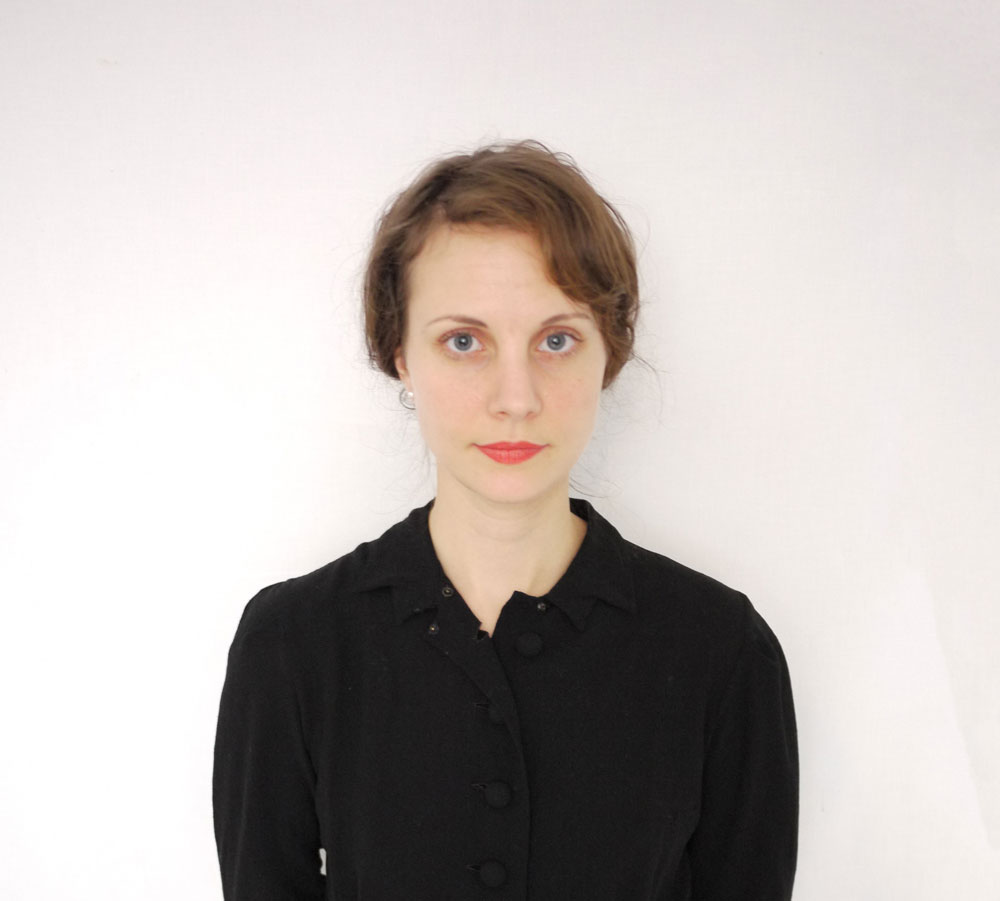 Svenska
I mitt konstnärliga arbete är mönster ett genomgående tema. Jag ser mönster som en slags byggsats där något litet genom upprepningar kan bli stort. Riktningar, linjer och skalor undersöks liksom dynamiken mellan färgkombinationer; hur en färg gränsar till en annan, hur nyanser kan kombineras och mötas. Jag utgår ifrån traditionella textila tekniker, mestadels färgning men också broderi.
Min drivkraft finns i det meditativa och ibland enformiga arbetet. Upprepningar och långsamma arbetsprocesser är oftast utgångspunkten. Där föds idén. Jag arbetar metodiskt med repetitioner visuellt genom mitt material men också i konkret handling. Mitt arbete formulerar en inställning till tiden. Det fungerar som en kontrast till vår samtid. Jag är intresserad av hur vi människor förhåller oss till tiden. Vad händer med oss när vi inte gör något konkret? Vad händer med oss när vi hela tiden är sysselsatta? Är monotona och enformiga upprepningar ostimulerande – eller kan det enformiga arbetet istället verka stimulerande för tanken?
Jag bor och arbetar i Göteborg. Jag visar mina verk på utställningar och tar emot uppdrag till privata och offentliga sammanhang.
English
Pattern is a consistent theme in my artistic work. I see pattern as a type of building method, through which something small, by virtue of repetition, can become large. Drawings, lines, and scale are investigated, as well as the dynamic between colour combinations; how one colour borders another, how shades can be combined and meet. I use traditional textile techniques, mostly dyeing but also embroidery.
My motivation lies in the meditative and sometimes repetitive work. Repetition and slow processes are often the starting point of a piece. That's where the idea is born. I work methodically with visual repetition using my material but also in concrete actions. My work formulates an opinion on time. It works as a contrast to the contemporary world. I am interested in how we humans relate to time. What happens to us when we don't doing anything concrete? What happens to us when we are always occupied? Is monotony and repetition unstimulating – or can repetitive work instead work as a means to stimulate thought?
I live and work in Gothenburg, Sweden. I display my work at shows and receive both public and private commissions.